HOW IT WORKS
A. HOW TO PURCHASE COUPONS THROUGH OUR WEBSITE
STEP 1
LOGIN/REGISTER on www.DISCOUNTIN.am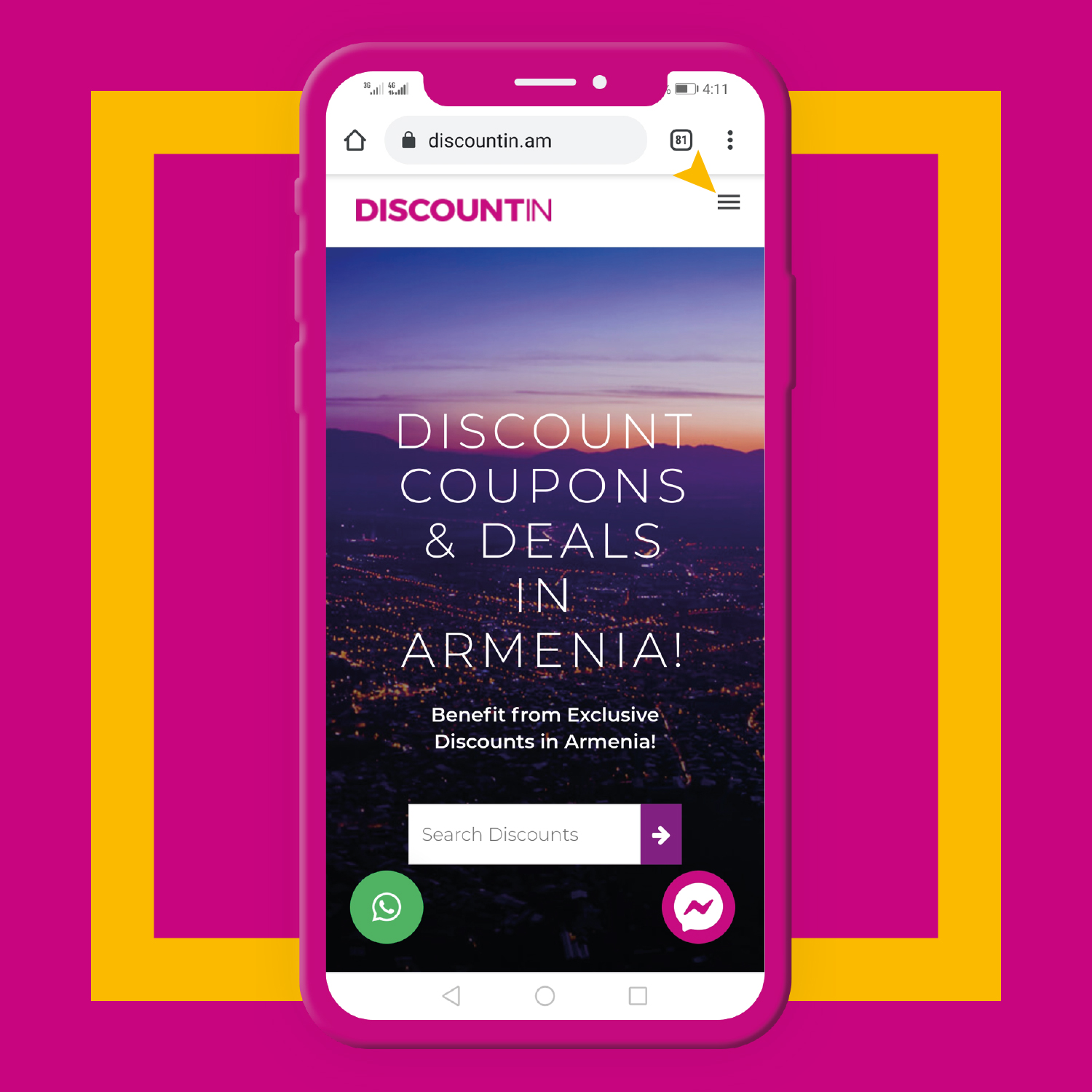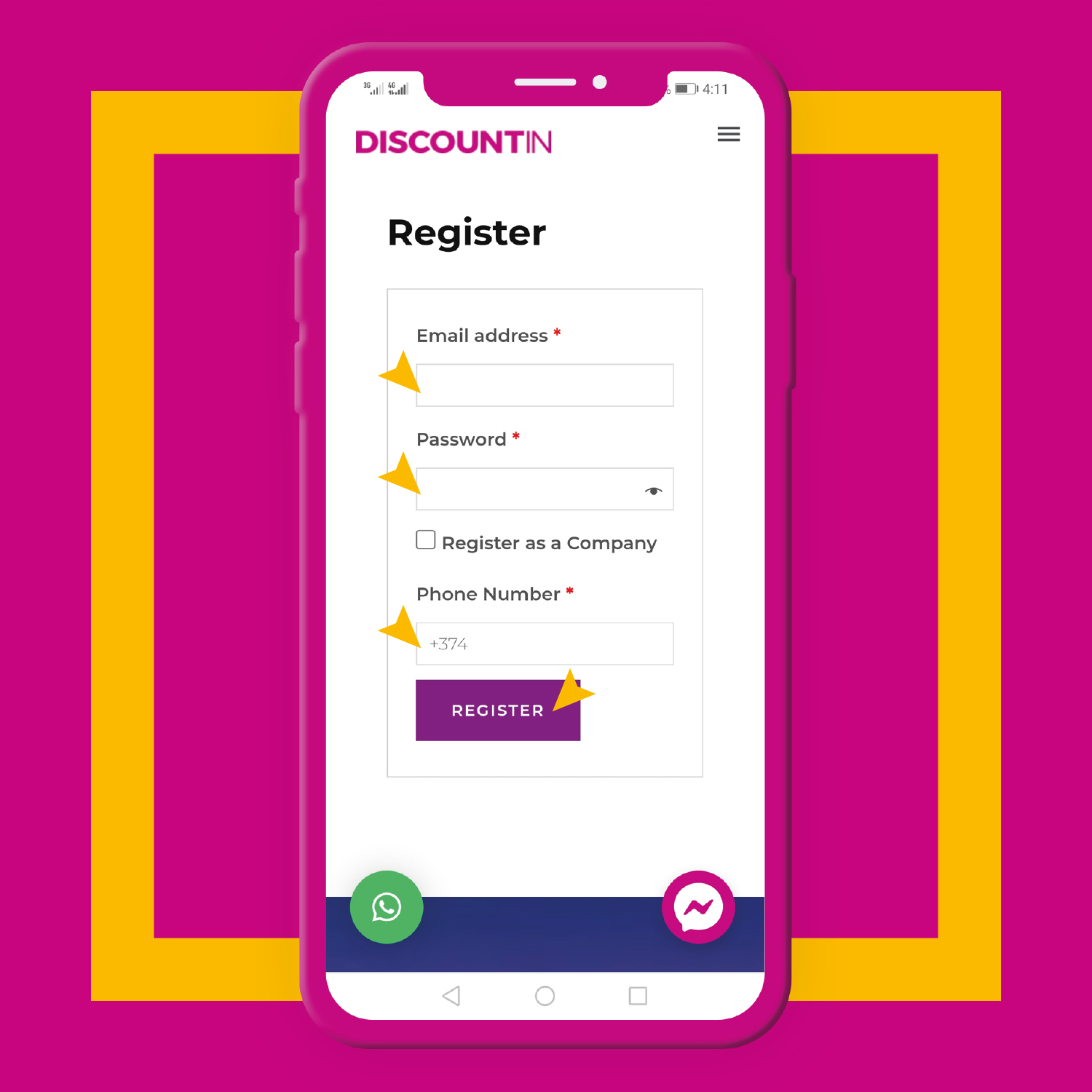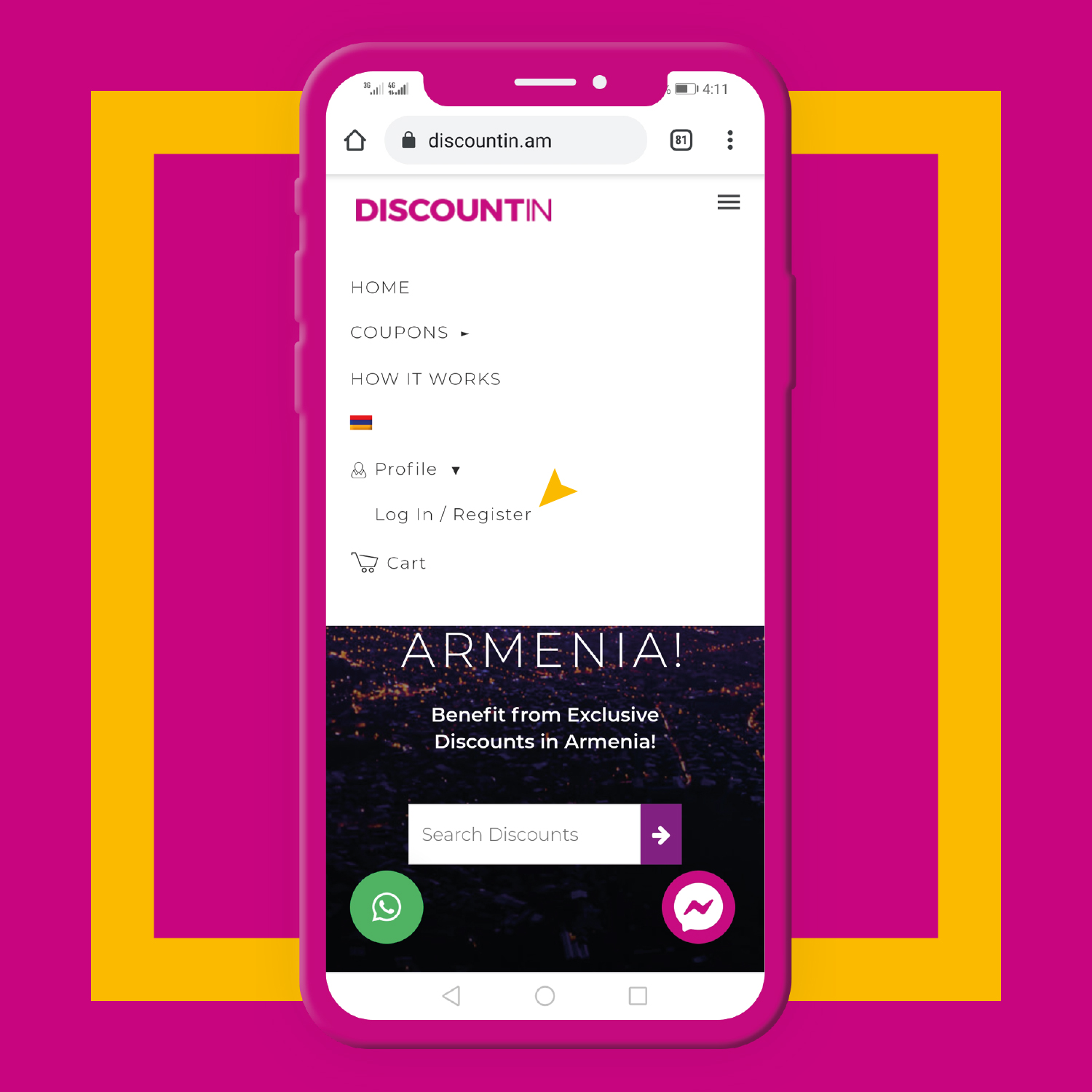 STEP 2
CLICK & VIEW the coupon(s) you are interested in.
*Make sure to read the full description and the terms of the coupon(s).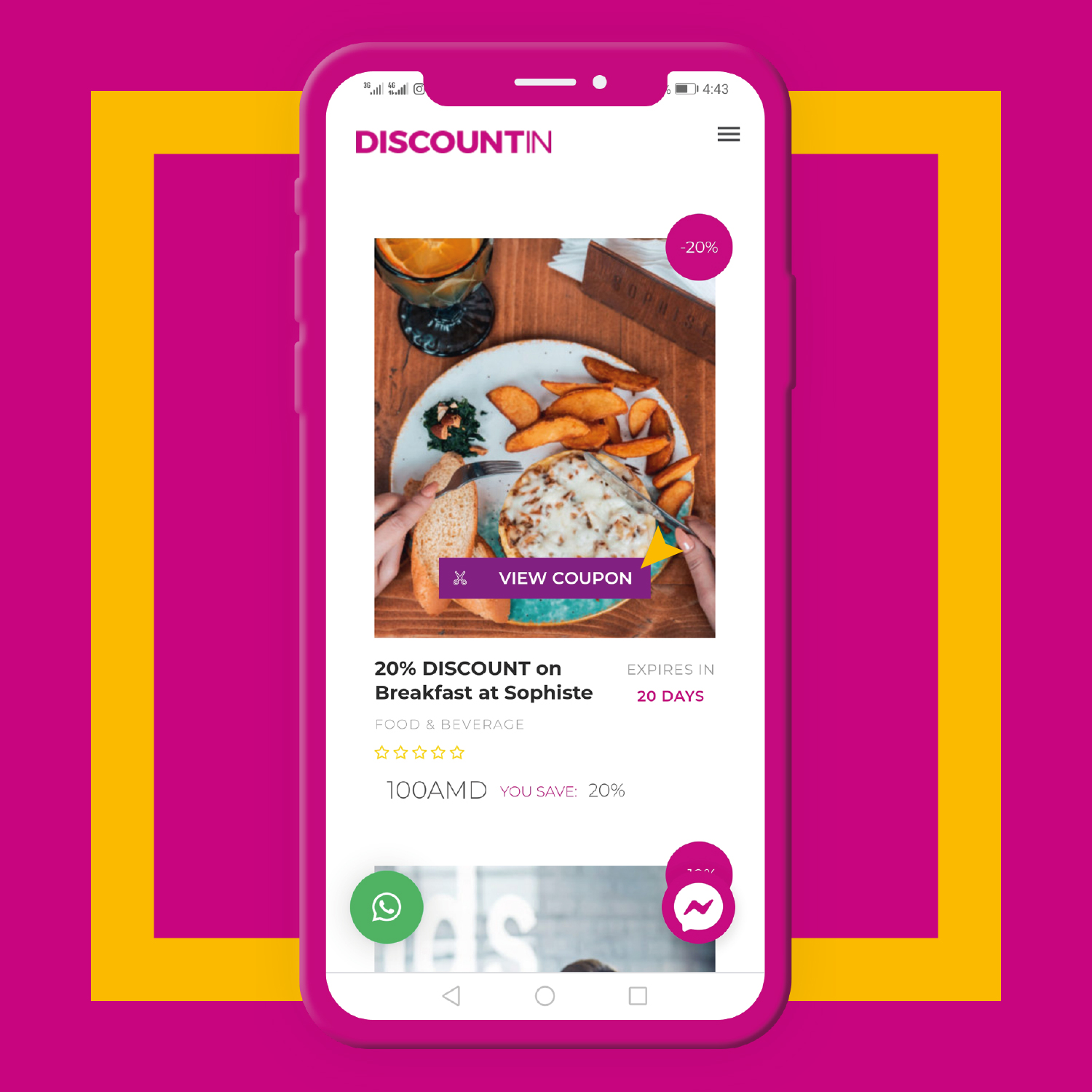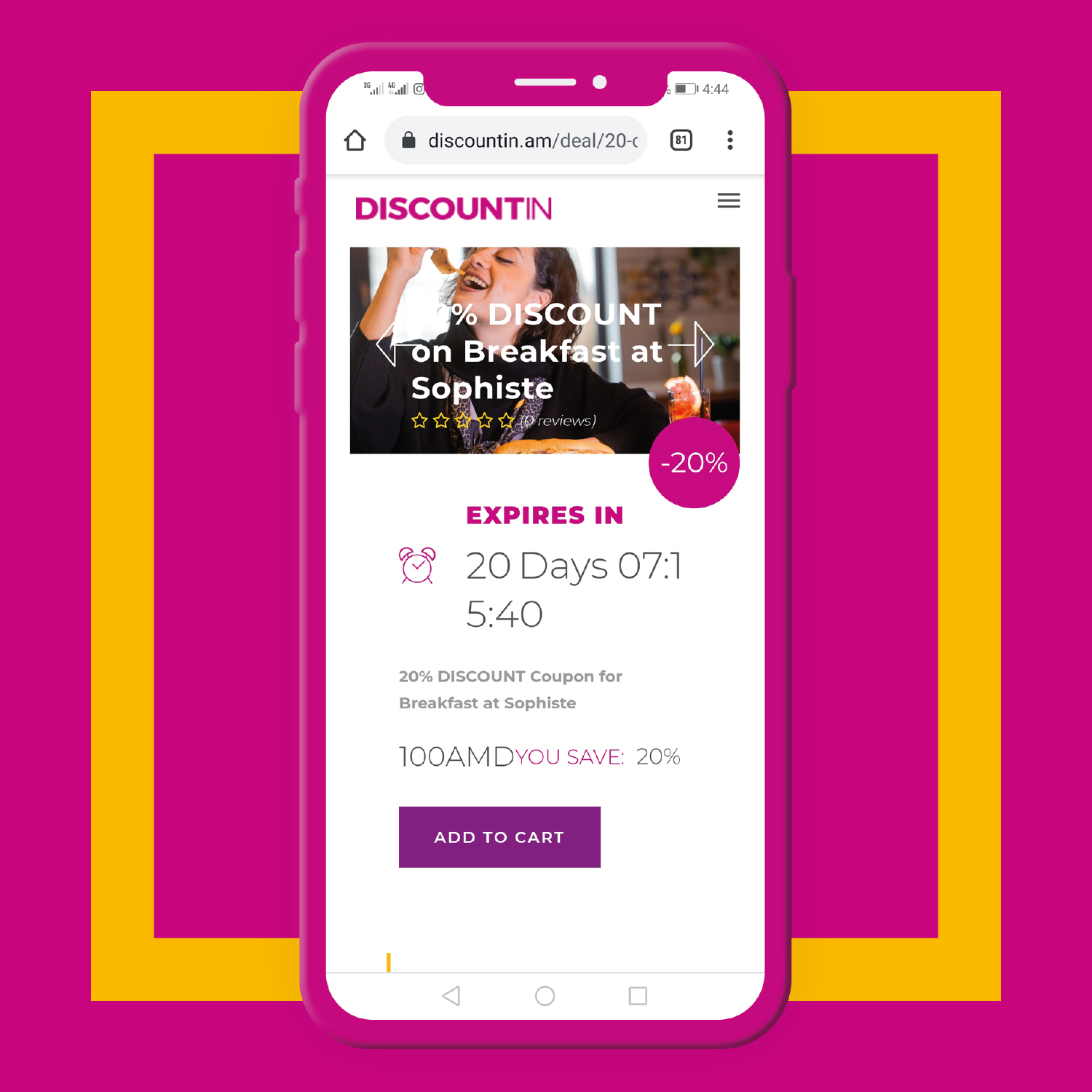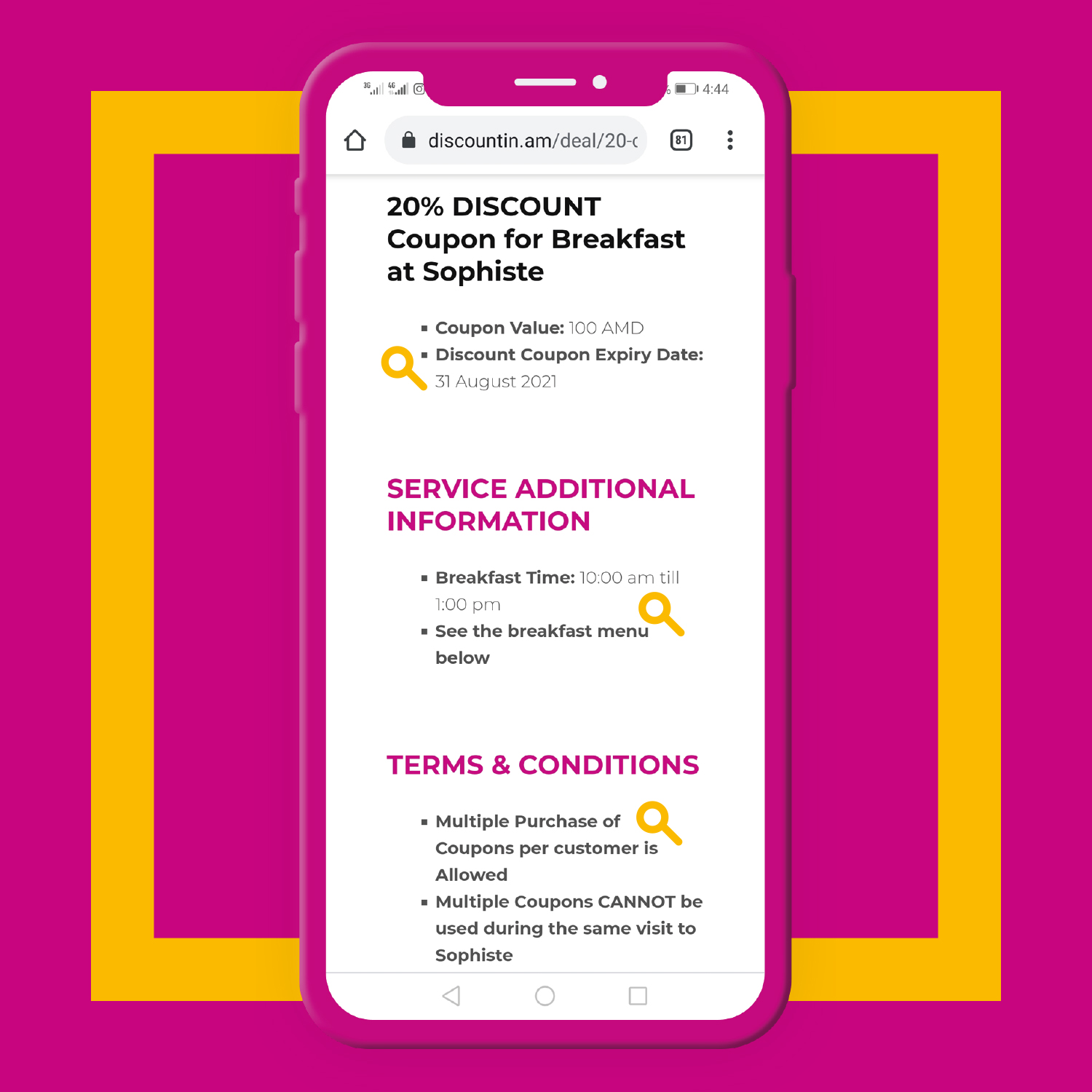 STEP 3
Click "ADD TO CART" for the coupon(s) you want to purchase.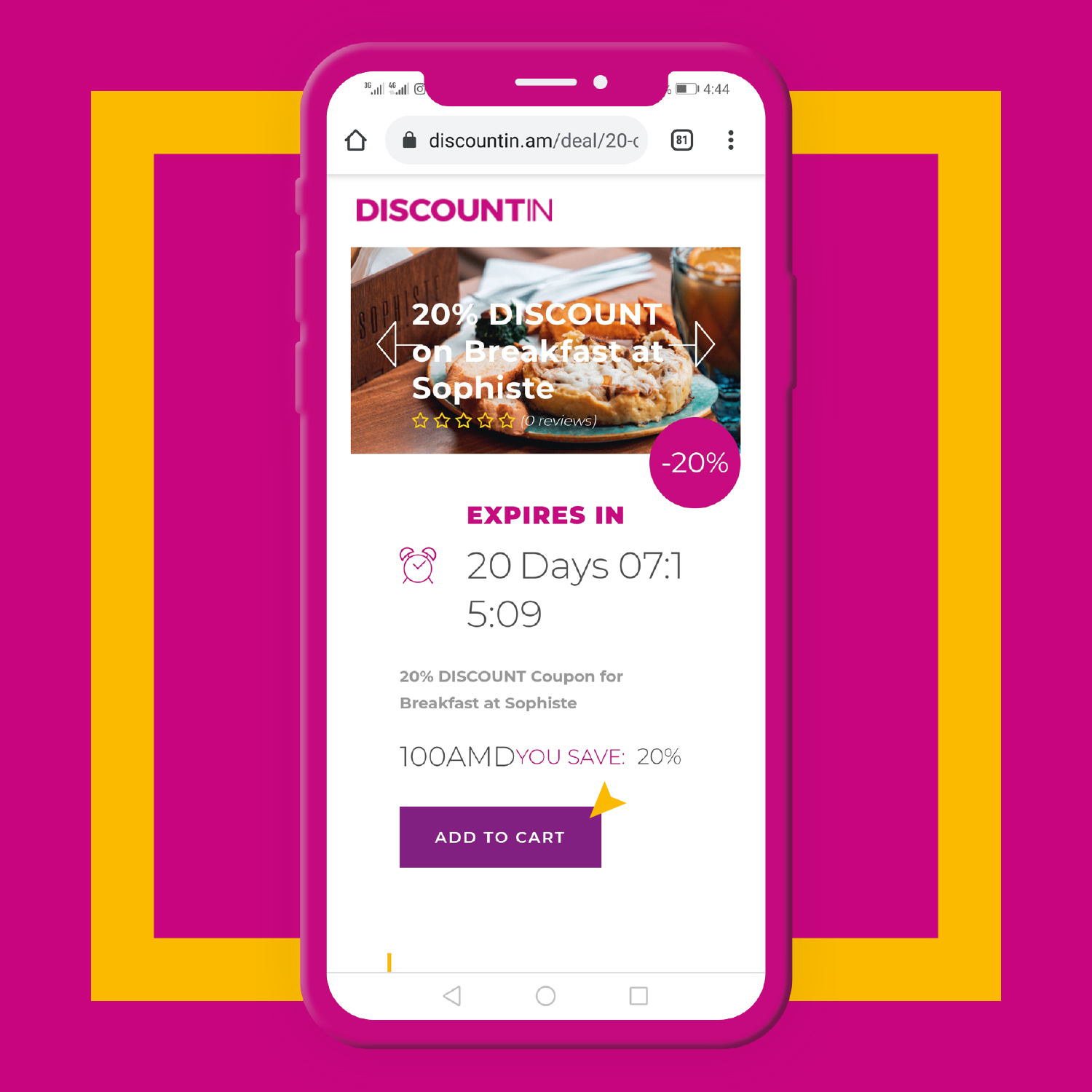 STEP 4
Go to your "CART" to see the purchase details and click "PROCEED TO CHECKOUT".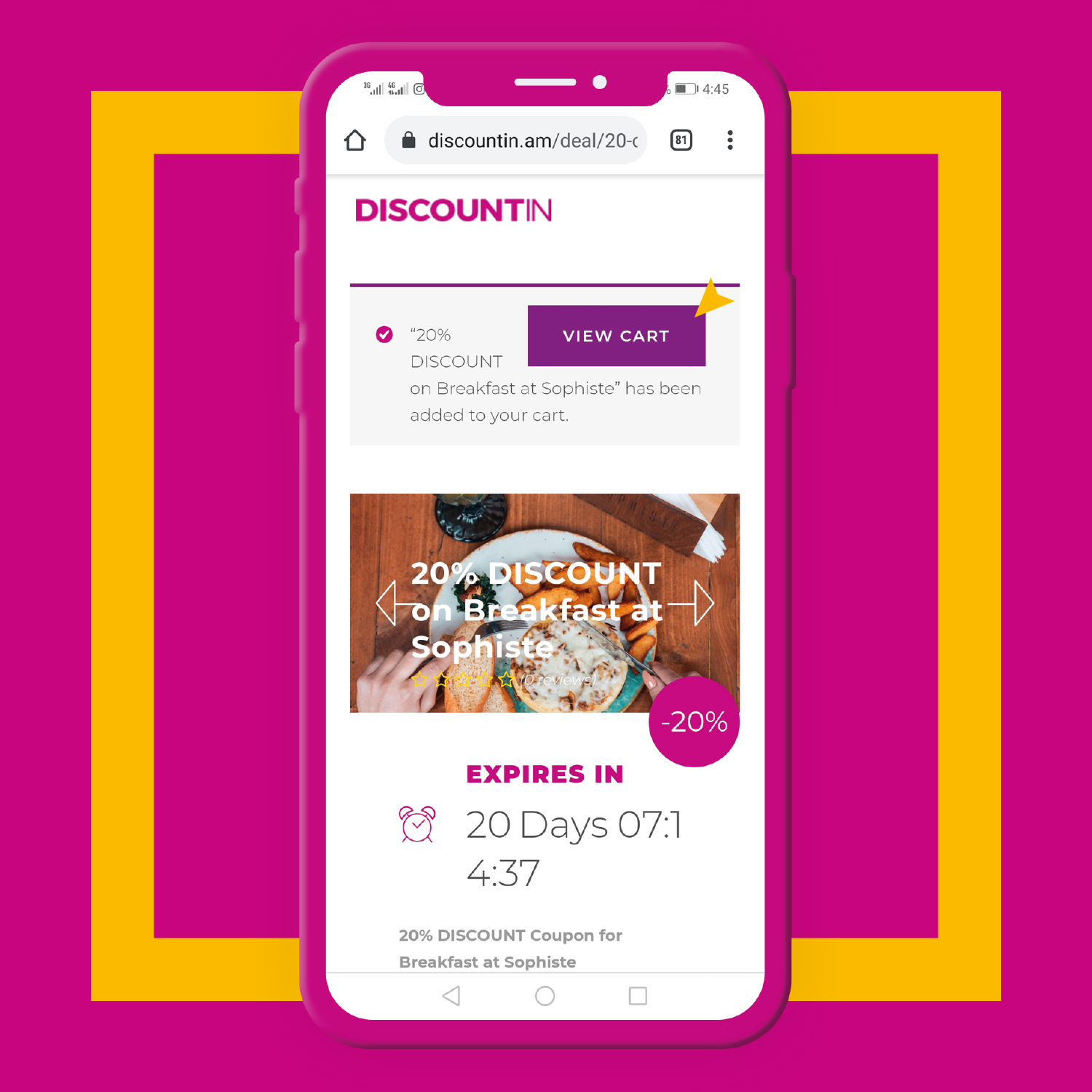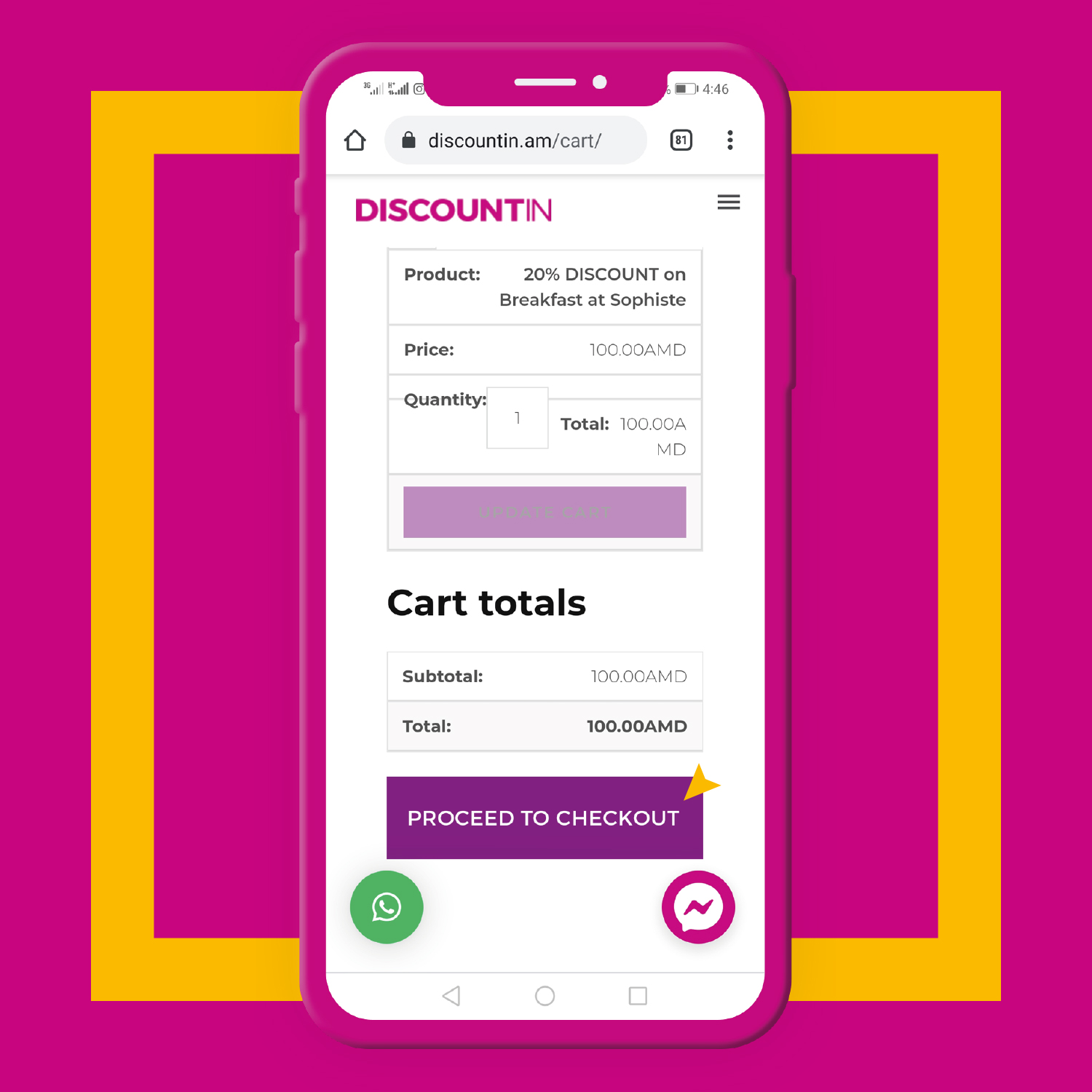 STEP 5
Select PAYMENT METHOD and click "PLACE ORDER".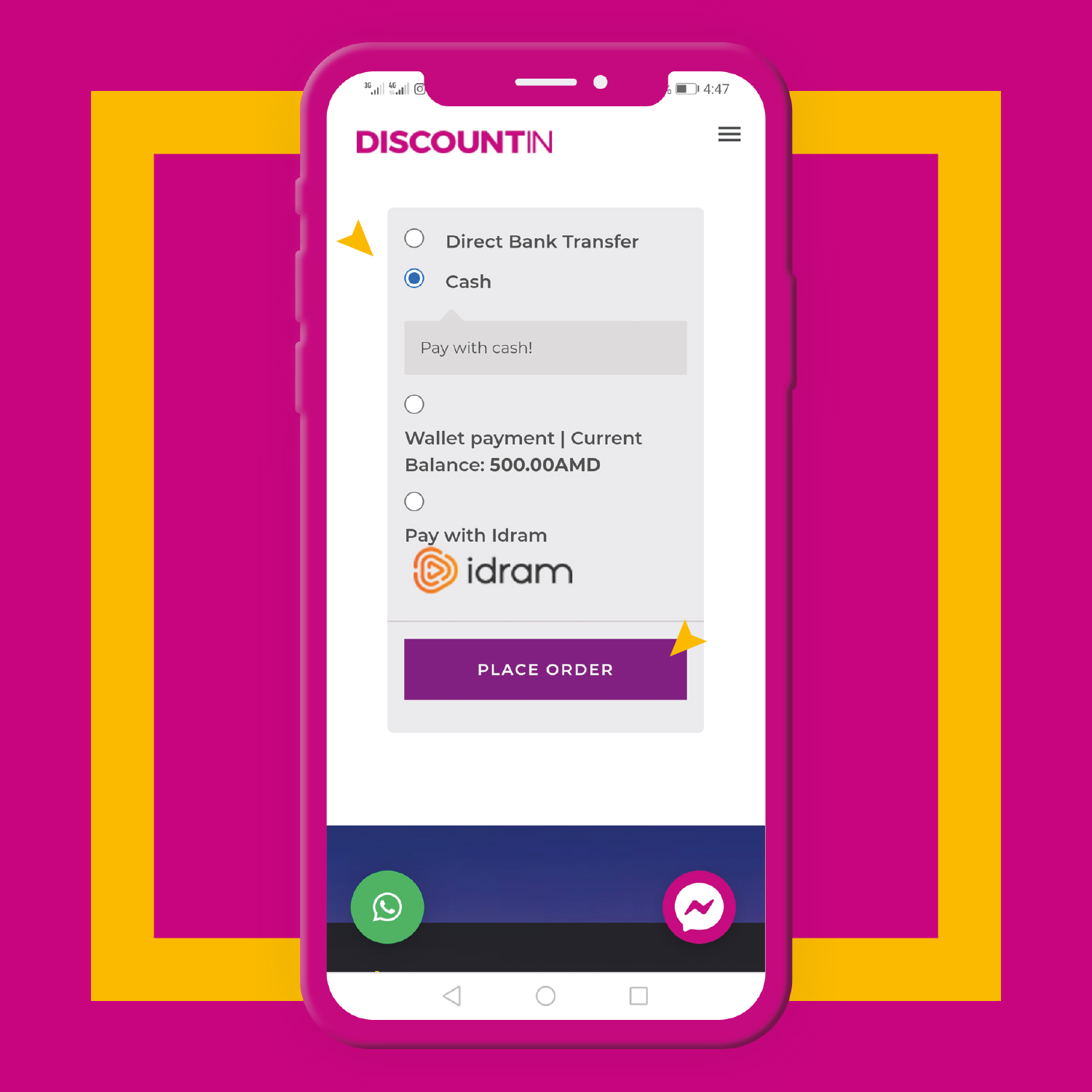 B. PAYMENT METHODS
BANK TRANSFER
Our bank account details will show after clicking "PLACE ORDER". You are requested to send the full amount of your purchase to our bank.
TELCELL
Pay using your personal Telcell Wallet.
I-DRAM
Pay using your personal I-Dram Wallet.
C. HOW TO USE A PURCHASED COUPON
1. Upon confirmation of payment, you will receive an email with the receipt of your order.
2. Check the terms & conditions of the coupon(s) purchased.
3. Visit the discounted service or product provider and show your DISCOUNTIN receipt.
… & ENJOY!
CUSTOMER SERVICE
DISCOUNTIN PROVIDES A FULL-TIME CUSTOMER SERVICE FOR ITS CUSTOMERS!
DOWNLOAD FULL GUIDE